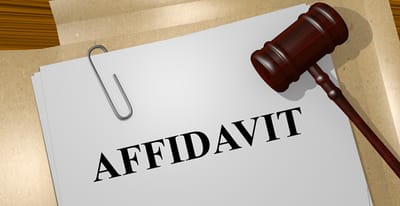 In many instances, a document, contract, affidavit, declaration, application, power of attorney or form needs to be signed in front of a Notary Public, who will attest to your identity and the fact that you have signed the document in front of them. In turn, notarised documents can be legalised for use outside the borders of South Africa using an Apostille certificate or, in the case of a non-Hague member destination country, an authentication and embassy legalisation process.
We charge a fee of R850 per attestation, including consultation with the notary. Legalisation and the document courier can be done at an additional cost.
What are the requirements for the document's form and wording?
For the document or form to be legally binding, it will need to be drafted by the local laws of the country where the transaction is to take place. As an example, if. For example, if you live in South Africa but own an apartment in Spain and would like to appoint a person in that country to manage it, your document will need to be worded to reflect Spain's laws-Africa. Usually, the records are prepared by lawyers in the country where the document is intended to be used. Once it is ready, it is sent to South Africa for it to be signed before a Notary Public.
Notary signing requirements for the document?
The requirement as to how the document is to be signed may vary from country to country. It may need to be signed only in front of a Public Notary, or one or more witnesses may be required to be present in addition to the Notary. After being notarised by the Notary Public, the document may need to be apostilled, authenticated or legalised by the High Court, Department of Foreign Affairs and possibly the applicable Embassy or Consulate, depending on the destination Country of the document. This means that along with how the document should be notarised, instructions should be sought on whether it requires an Apostille, Authentication and legalisation for it to be legally recognised in the country of intended use. Our firm is experienced in notarising and legalising document documents for ultimate use in most countries worldwide. We deliver a comprehensive document attestation and legalisation service, which serves, among other things, includes:
Consultation and appearance before a Notary Public for signature.
Notarial Attestation Certificate.
Notarial Copy of Identity document/Passport.
Legalising the document for international use through an Apostille certificate or authentication process depending on the country of intended use.
Courier the completed legalised documents to your chosen destination country.
If you want more information, to schedule an appointment, or have questions, don't hesitate to contact us.
Get Quotation - Get Started
Most customers order and quote online. Submit the online form, and we will get right back to you. If you are unsure how to complete the order form or need any advice on additional service, feel free to message us for professional, free advice. Tel: 0870010733.
Get a Quotation
Notary Costs
What is a Notary Public?
WhatsApp - Talk to Us