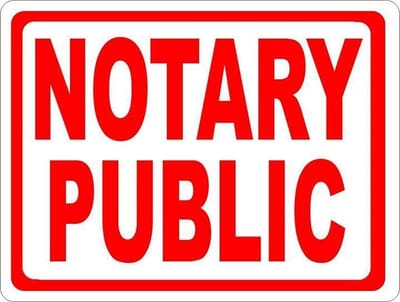 A Notary Public fulfils an important position as a public officer, providing a range of legal services relating to Powers of Attorney, foreign and international business, deeds and estates.
The powers of a Notary Public include dealing with non-contentious legal matters of all kinds, which include preparing and witnessing legal documents for overseas use.
There can be many reasons why you may need to enlist the services of a Notary Public, and Louwrens Koen offers extensive experience dealing with a variety of notary matters. Having been active in the legal sector for more than three decades, his expertise has helped thousands of clients with their notarial matters.
To find out more about our notary services, feel free to contact our team today.
WHAT IS A NOTARY PUBLIC?
A Notary Public is a practising attorney with a specialised further qualification who can authenticate and witness a wide range of legal documents. Notaries may act on behalf of both private individuals and businesses, offering legal services relating to all manner of transactions, documents and events.
As it is such a specialised field there are few qualified and experienced notaries in South Africa.

WHAT SERVICES DOES A NOTARY PUBLIC PROVIDE?
A Notary can authenticate and witness most legal documents as well as being able to obtain Apostilles and arrange Legalisation where needed.
One of the most common scenarios where you may require a Notary's services is when you possess documentation that needs to be fit for use abroad. The authorities of the relevant country can reference a Notary's signature and seal for the purposes of verification, ensuring that the documents in question meet legal requirements.
The specific legal services provided by a Notary may vary depending on whether the client is an individual or a business. Let's take a look at each of the services in turn.
NOTARY SERVICES FOR INDIVIDUALS
Notaries offer individuals a wide range of services to meet their legal needs, which may relate to:
Setting up a Power of Attorney, apostille and legalisations
The transfer of land, houses, or shares
Providing certified copies of documents such as exam certificates
Statutory declarations, oaths
Declarations of single status upon marriage or permission to let one parent travel with children
Copies of passports, for example for the purposes of opening a bank account
Lost passports, share certificates or any other type of document
Preparing any other documentation which requires a Notary Public stamp for foreign use
NOTARY PUBLIC SERVICES FOR BUSINESSES
In turn, Notaries are also able to provide legal assistance to businesses, which could include:
Assignments or registration of trademarks
Apostille and legalisation services
Notarising business documentation
Affidavits, statutory declarations and sworn statements
Share issues certified by a Notary Public
The transaction, transfer, purchase and sale of property
Witnessing a Power of Attorney
Preparing any other documentation which requires a Notary Public stamp for foreign use
DOCUMENT LEGALISATION AND APOSTILLE: WHAT DO THEY MEAN?
Legal documents may need to be notarised for them to be considered legal in foreign countries. The term 'legalisation' refers to the process of authentication conducted by the Foreign Office, embassy, or consulate, during which authorities check whether the Notary's signature is genuine.
The specific requirements for legalisation vary from country to country. In some cases, foreign authorities may also perform checks to ensure the signature matches the one held in their records. Documents that are considered satisfactory are attached with a certificate known as an 'apostille', confirming their authenticity.
HOW IS A NOTARY PUBLIC DIFFERENT FROM AN ATTORNEY?
Although a Notary Public shares a number of similarities with a solicitor, Notary Publics are much less common within the legal sector. This is due to the fact that Notaries often focus on a more specialised area, which is often concerned with preparing and witnessing legal documentation for foreign use. Due to their international focus, documents completed by a Notary are accepted and recognised around the world.
Attorneys make up a significant portion of professionals working in the legal sector. Generally speaking, attorneys focus on delivering a broader range of legal services. Having said that, all Notary Publics are also practising attorneys.
HOW WE CAN HELP
The team at Louwrens Koen prides itself on offering practical and jargon-free legal advice.
Enjoying a reputation as a leading Notary Public Legal Firm in Pretoria and further afield, our in-house Notary Louwrens Koen draws on a wealth of expertise to meet your legal needs. We recognise the importance of addressing notarial matters quickly and effectively, and our team is on hand to offer you a first-class service whenever you need it.
As one of the most prominent notarial law firms in Pretoria, our Notary regularly advises clients either face-to-face, online or via telephone. As a result, we can help you get expert notarial and document legalisation advice from a Notary Public throughout South Africa.
CONTACT OUR TEAM TODAY
To find out how our expert team of solicitors can help you, contact us today at 0870010733, or send us an email via law@louwrenskoen.co.za or via our
contact form
.
Get a Quotation
Notary Costs
What is a Notary Public?
WhatsApp - Talk to Us